Freelancing Skills are essential for any Freelancer because they earn from these skills. But the Freelancing Skills are different for professional Freelancer and Beginner/Students. So here we are discussing the Freelancing skills of Beginners/Students.
We all know that many students want part-time jobs. Still, time management becomes a huge issue because they must simultaneously look at studies and careers. So we are here with the ten best Freelancing Skills that every student/Beginner should learn and earn a good amount and also the work is pretty much suitable for them.
Below is the list of 10 best Freelancing to learn by every Student or beginner who wants to start Freelancing to make a source of income for themselves and help their family.
10 Best Freelancing Skills for Students/Beginners
Translating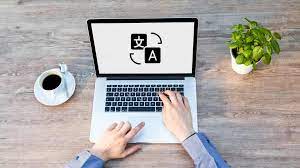 As we all know, everybody is good enough to speak at least one language fluently, and some people even speak more than one language and have a complete hold on all the languages, and they talk fluently.
Then why not you start learning the Second language and start Freelancing as a translator? There are many apps available for free so that you can learn many different languages. Duolingo is one of the best free apps that helps you learn the Second language in weeks.
And also, if you want to learn that Second language more fluently, then you can also arrange Skype meetings, you can also do meet-ups with foreign travelers, and you will be able to learn the language the way it was meant to be understood: by listening and speaking to someone.
This Translating Skill is straightforward to learn and helps you to learn a good amount of money as it doesn't matter whether you are a student or a beginner. All of the above reasons make it one of the best Freelancing Skills.
Graphic Design
It doesn't matter whether you are good or bad at visual arts or drawing, or you even completely suck; the reason is that maybe you haven't gotten the right tool for yourself to become a good designer. Lots of graphic designers are self-made. They have practiced countless times and spent many hours learning the fundamentals of graphic design. These all factors made it one of the best Freelancing Skills for beginners.
Graphic Design is not at all problematic. You need to be creative and use the right tool. It is one of the best tools that lots of designers use. But if you are a beginner, you should start with Adobe Photoshop.
Coding
Coding is tricky, but you don't know that almost three million different apps are available on the App Store or Google. With their help, you can learn coding very quickly.
There is an Android Developer course designed by good for free, and even you can learn different coding languages on W3Schools, and Treehouse, for free. However, the best thing which makes coding the best Freelancing skill for beginners is that there is a lot of demand available for coding, and you can also earn a handsome amount of money.
Blog Writing
If you are good at Writing and love writing, go for this Skill. At first, maybe you will face difficulties. Still, as soon as you practice enough, you will be able to earn a perfect amount of money, and as a student, it will also help you financially. This factor makes this among the list of Freelancing Skills.
When you are capable enough, then you will be able to create Blogs for your clients. Blogger and WordPress are the two platforms that will help you craft your Skill.
Photography
Almost everyone has a smartphone in today's world, and some people can even afford a camera. But it doesn't matter if you don't have a smartphone. You can use photography on your smartphone. One of the best photography apps available for free on both android and iPhone is Snapseed.
The app is straightforward to use. You can watch tutorials and do good editing even if you face difficulties. Photography is also among the Best Freelancing Skills for beginners because it is straightforward, and you can earn a good amount of money from this Skill.
Proofreader
The Element of Style is one of the best free online tools that help you master editing and Proofreading for your clients. And if you think about being paid with grammar buff, you will also feel pretty cool. It is one of those Freelancing Skills which is very easy to adopt and earn money as a student/Beginner.
Social Media
Many companies worldwide hire people online to manage their Social Media. And suppose you are interested in the eye for curating and creating compelling Content. In that case, this Skill is directly connected to managing social media channels.
And in case you are interested in this Skill among the list of best Freelancing Skills, you can check out CreativeLive Social media classes on youtube.
Resume Writing
Many people are scared to make their own CV, and many opportunities are available in this Skill on the Freelancing Skills list. And to learn how to make a good CV and get paid, check LinkedIn to see how people maintain their profiles and learn from the best profiles.
Once you get their inspiration, you are ready to dive into this Skill, which also has much in all of the Freelancing Skills and makes this Skill worth it.
Website Building
Website building is also among the best trending Freelancing Skills. However, many people are scared because they don't know much about coding. But guess what, there are also many ways you can make Websites without coding. One of the best ways to learn Website Building without coding is WordPress, and you can learn everything simply for free on YouTube and become a WordPress developer from scratch. Also, WordPress is at seven ranks of most demanding Skill on Upwork.
Wikipedia Contributor
Has anyone of you even tried to write an article for Wikipedia? Also, their content moderators are strict, but this is the best thing. So let's suppose if you write an essay for Wikipedia and it gets accepted, you will get appreciation and even a handsome amount of money at a time.
With learning, you can easily be able to write articles for Wikipedia pages and become earn for living as well. And as a beginner, what we suggest is that you must try one of these Freelancing Skills so that you can become the best version of yourself. And the last thing we want to say to you is that it doesn't matter whether you are a student or a beginner. The only thing which matters is your dedication to your Skill. That's all.
And if you want to explore more blogs, simply click here.