Simple Trick to remove spam Projects on Upwork Marketplace within only 2 seconds and 3 to 4 Clicks only, Try it out and also share with others.
Are you worried about the spam projects on Upwork and they waste your time and connections?
If Yes?
I have a great trick for you please check it out and share it with other freelancers so they can also get the benefit from this and make more and more money $$$.
Remove Spam Projects on Upwork Video:
Simple Steps:
Login to your Upwork selling account.
Go to your Upwork Dashboard.
Write your service keyword for which you want to search the project.
Now on the left sidebar, you scroll down you will see Payment Verified under the heading of Client info.
Click on the Payment Verified checkbox and it is Done.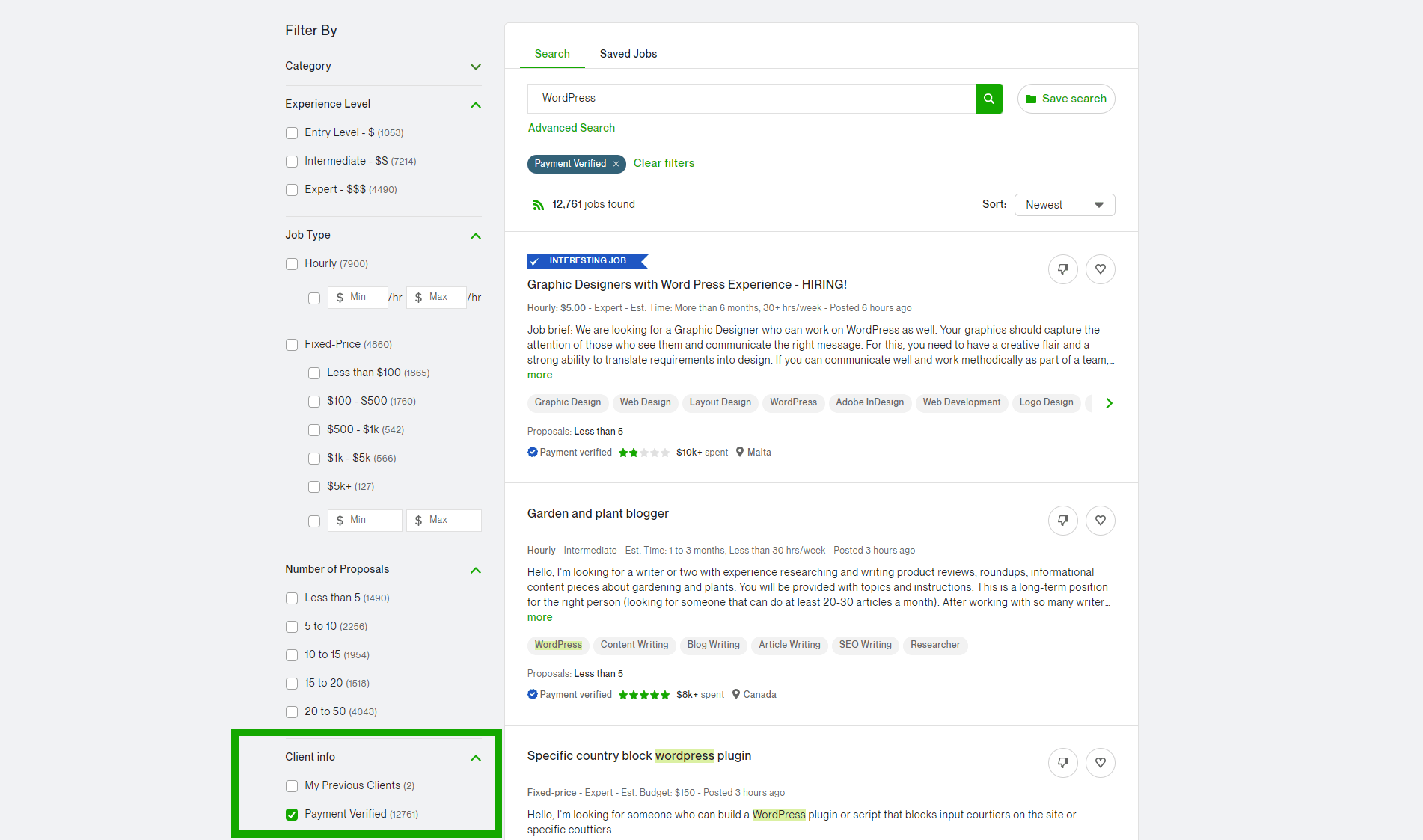 Check out more of our Informative Blogs HERE.