Freelancing Websites are essential for Freelancers, and if they need to work and earn money, these websites play a significant role in this. And if you are the person who had made the Leap to be a Freelancer, now it is time for you to find impactful work.
We have listed the 10 Freelancing websites to get your career started as a Freelancer. Given below is the last of all these websites for doing Freelancing.
List of Top 10 Freelancing Websites
Upwork
Upwork is among the top best Freelancing websites for Freelancers. The best thing about Upwork is that it helps you find work, no matter what type of Freelancing skills you have. And those in Graphic Designing, Web Development, Customer Support, and Freelance Writer have much work that Upwork offers.
And if we talk from large corporations to even small businesses, many companies are looking to hire Freelancers in different disciplines, including Freelance writers and Freelance Designers. Many works are posted on Upwork, but there is also a hungry audience competition for them.
We must say that if you are the master of Upwork, you will have to bid on a project that already has 20 bids unless it isn't worth it if you are just a beginner.
There is one thing we usually see that some Freelance designers secure most projects on Upwork and score project after project. Upwork platform is undoubtedly worth the time, and when you establish yourself on Upwork, you will get great returns.
Fiverr
Fiverr is also one of the best Freelancing Websites. It got its name because it was initially a fascinating freelance gig for 5 dollars quickly, but Fiverr has grown a bit since then. Using Fiverr, you can set your starting price, packages, and add-ons.
Many freelancers on Fiverr use lower price stickers for small projects to get more new clients. The purpose behind this is that those Freelancers do these small projects as samples to get many large projects. The best thing about Fiverr is that Fiverr has built payments right into the platform.
As you submit the order, the money is transferred to our account. The purpose of doing this is that you are not worried about sending messages to your clients for sending PayPal remainders.
Fiverr is one of the best platforms for beginners and experts, and anyone is willing to offer a range of rates for different work.
Toptal
Toptal has pitched itself as a place to find the top 3% of Freelance talent and is considered one of the best Freelancing Websites available. The Screening of Total is so good that they get thousands of submissions monthly and accept only a few into their rank.
This thing sets them apart from all of the Freelancing Websites out there. It seems very hard to rank yourself in Toptal, but if you do, you get the chance to put yourself in front of many big names like Shopify, Airbnb, and Duolingo.
These companies have used Capital to share job opportunities for Product managers, Finance experts, designers, and Software Developers.
LinkedIn and LinkedIn ProFinder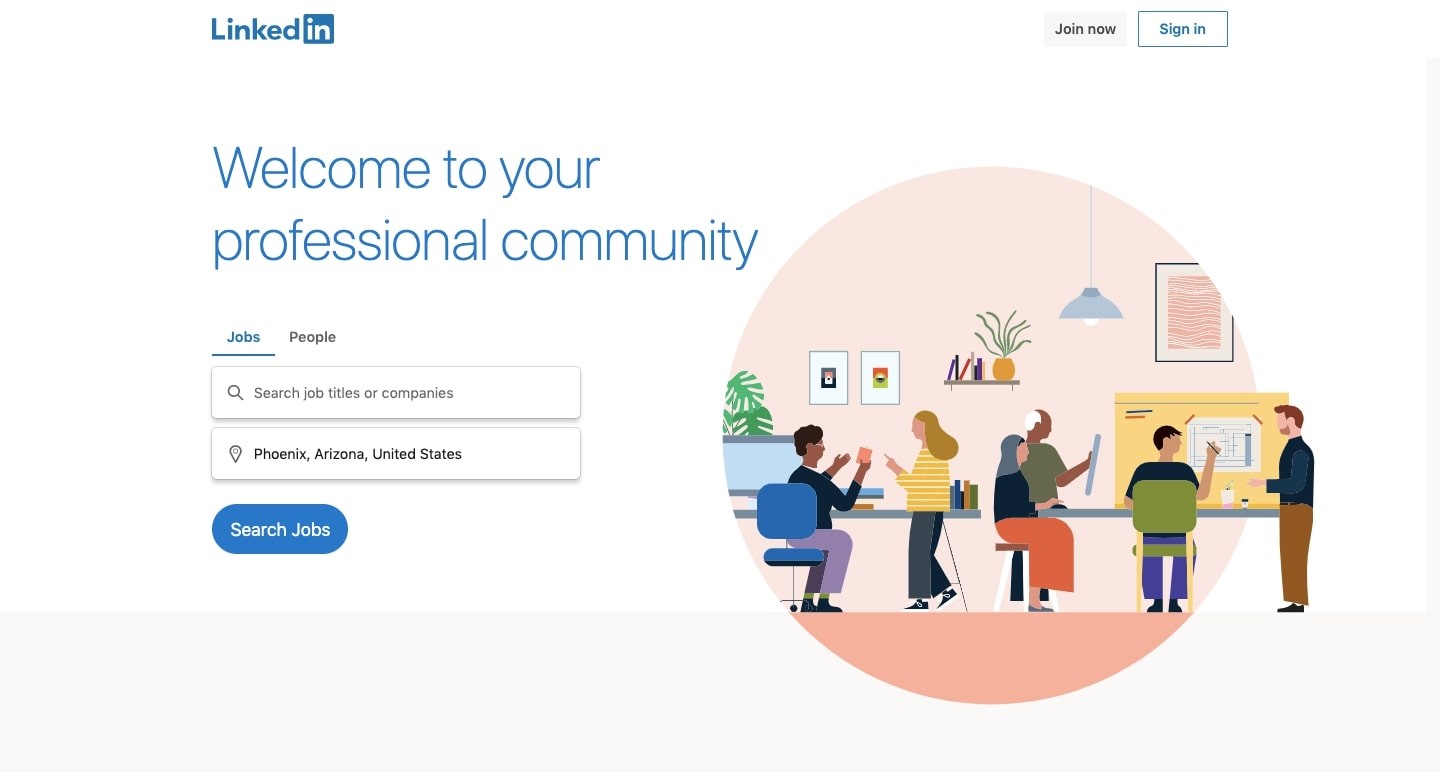 LinkedIn and LinkedIn ProFinder are also among the best Websites, and if you have creative skills in any field, you must have a LinkedIn profile. Also, you should connect with others and build your network and the message to communicate with people via the integrated messaging system.
The best thing about this is that you can post an example of the work that you have done, and it is more than just uploading a CV. And by this, you can bring more traffic to your profile on your specialized skills and work.
Another best feature that LinkedIn Pro has brought is that it helps freelancers find the work for which they are qualified. Also, they can filter different specialities like data entry, design, content marketing, and more. These all things make LinkedIn among the list of best Freelancing.
And also, thank to LinkedIn Job Posting, this is one of the best sites for online jobs, and it doesn't matter whether you are looking for part-time jobs, remote jobs, or full-time Freelance work. LinkedIn is one of those websites which delivers what job seekers are looking for themselves.
We Work Remotely
We Work Remotely is also one of the top Best Freelancing Websites. There are almost 3 million user boasts on the Website in a month. This Website has many job posting categories like sales, marketing, design, programming, and more. This Website is also among the most well-known Freelancing Websites.
And the companies and individuals who are looking for any Freelancer have to spend a fixed $299 to list on We Work Remotely. This process works as a screening process and takes out many low-quality job leads. 
It also has big hitters like Google and Amazon who post jobs on it, and the best thing about this Website is that you don't need to create any profile, all you need is to click on the job link, which will bring you there.
Behance
Behance also has among the best Freelancing Website. And if you are in some creative field, this Website is best for you. It features much work, including animation, web design, illustration, mobile app development, and many more.
This Website works so that when filling your Behance profile, you have to put your great project samples. If creative-minded people like your project, it earns more exposure to your profile, and also, who knows, if someone wants your project, they might hire you. 
One of Behance's features is that it lets you connect with other designers and expand your contacts list, which leads to more opportunities for you.
PeoplePerHour
PeoplePerHour calls themself doing a better job of pairing professionals and clients than their website professionals. In this Website, Artificial intelligence is used, which aims to bring Freelancers and Clients in a more precise way.
The Algorithm of PeoplePerHour works so that when clients submit their project scope, the Artificial Intelligence System analyzes all the details and then matches it with the best-qualified Freelancer.
Then these Freelancers are invited to submit their project proposals with their prices, and clients have to choose from them.
This Website has remained among the best Freelancing Websites because it avoids wasting time between clients and Freelancers. The builds payment into a system of the Website protects both parties from any payment disagreement.
AngelList Talent
Working with a startup is very exciting for freelancers because they get the chance to flex their creative time and also have the opportunity to shape the Brand's identity. AngelList Talent also helps you connect with freelancers for these upcoming businesses.
AngelList Talent also helps streamline the application process for you, and who knows which startup can become the next big company? These all factors Make AngelList in the list of Best Freelancers Website.
DesignCrowd
DesignedCrowd is a design job that has covered several design disciplines that are connecting Freelance designers with clients all over the world. On this Website, clients can court multiple designers to find which one is best for them.
What makes DesignCrowd among the list of best Freelancers Websites is that they offer Crowdsourcing to do their job. And if you think this is the thing you were looking for, you must visit this Website once.
It would be best if you remembered that you would compete with other Freelancers on every project without earning an hourly rate for your work.
Webflow Experts
Webflow Experts is a great way to find highly motivated clients if you are a freelancer looking for web design Freelancing jobs. Many Companies turn to Webflow Experts for services like rebrands, custom code, platform migration, no code ap creation, redesign, E-commerce, and more.
These all above factors make Webflow in the list of Best Freelancing Websites. And since you are using this Website, many companies are confident about hiring freelance developers and designers from this pool.
It was all related to the List of 10 Freelancing Websites, and if you want to see more blogs, click here.